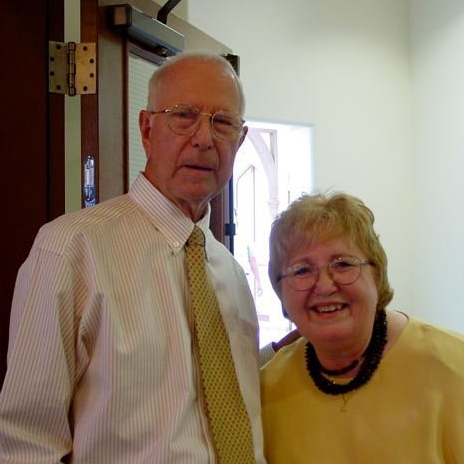 Dr. Weldon Cannon and Ms. Patty Benoit
The Weldon G. Cannon Teaching Scholarship has been established by Dr. Weldon G. Cannon, former Temple College history professor and Ms. Patricia Benoit.  The Nadine Kinchen nursing scholarship honors Patty's mother, and the Patricia Benoit Music Enrichment Program allows students with an interest in music to receive a unique and in-depth experience on campus that will build their performance portfolio as well as their love and understanding of music as a performance art.
Impact
I feel extremely blessed and appreciative that I was selected as the recipient of your scholarship.
It has been very stressful figuring out how I will be paying my way through college. I will be pursuing an Associates degree in Teaching at Temple College. After I receive my Associates degree I will be transferring to University of Mary Hardin Baylor to receive my bachelors in Early Childhood Education to become an elementary teacher.
I want to thank you again for your support and generosity. I promise you that I will work to the best of my ability! After college I want to be able to give back to others, not only as myself, but as a teacher to my students! I will be the best teacher I can be!
I am excited to advance my academics and explore the many opportunities throguh nursing that will be open to me.