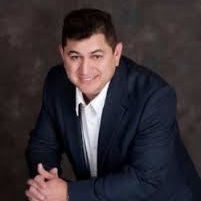 Captain Franke Gracia
Franke Garcia was a beloved math teacher and Captain in the US Armed Forces serving tours in Afghanistan. One of his students walked in to the first day of College Algebra and saw her commanding officer leading the class. She knew she would be pushed hard, but kept safe. Captain Gracia ensured that every student reach the high bar of comprehension, but did so with painstaking care and a philosophy that everyone could succeed if they were willing to work hard. His mother and sister, along with colleagues, friends, and former students established this endowment to memorialize his spirit and teaching excellence.
Impact
I've heard about Mr. Gracia as a teacher. Everyone loved him. There's even a video of him I've seen where he talks about how as long as students work hard, he'll make sure they learn. I help tutor other students in math, and they could all use that kind of a teacher. I hope I live up to his expectations. Even though I can't take a class from him, he's really paying for my math class with this scholarship.